OUR SERVICES
DESIGN
Be it Residential interiors or commercial interiors; Lumber Designs creates skilful interior design concepts that you will love and we are proud to be top Interior designers in Bangalore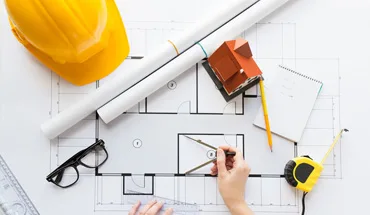 EXECUTION
From Concept to designs, we transform the ideas and requirements of our clients into contemporary designs and execute it appropriately. We allocate a dedicated project manager for every project to provide ultimate customer satisfaction.
VALUE
We understand that a client's money should be well spent with a focus on quality materials and finish, but at the best rates possible. We make you an active part of all procurement and come up with alternate options to bring the cost down.
AFTER-SALES SERVICE
A project undertaken and completed is just the beginning of a long term relationship. At Lumber Designs , we understand this principle and are prompt with any service you need with your space after the completion of the project. We are always a call away!
Services Offered
Modular Kitchen Designs

Our perfectly planned modular kitchen interiors with complete waterproof materials are easy to maintain and makes your cooking clutter-free.
Modular Wardrobes Designs

Our modular wardrobe designs will love shopping spree's. Our creative storage solutions accommodate all your wearables with love and care.
Full House Interior

We are talking about design as a total concept that portrays your views and outlook. We help with the theme you like & plan the space, design products that fits the theme.
Welcome to the Design World
"Experts read between the lines, while professional designers read between the spaces"
Right from its inception, Lumber Designs has grown rapidly with an array of impressive high-end residential interior designs, commercial interior designs. Restaurant interiors, Gastro Pub interiors, Co-working spaces, Interiors for Gyms, Interiors for food outlets, interiors for QSR are to name a few. Lumber Designs – as the name suggests, our design team is trained in transforming your ideas, concepts to beautiful interior spaces. We believe that a well-designed interior space reflects your personality, your views on life and creativity.
Best-Quality Materials
TESTIMONIAL
Those GooseBump's moments when we hear from our client's:
PRIYANKA SAURABH

Designing your home needs a lot of thoughts, attention to details, and personalization so that your home reflects your true personality. We wanted a simple and minimalist interior for our home and not once did Lumber Designs force us or thrust us with concepts we did not want. Best Interior designers in Bangalore Rakesh was very open towards our vision and gave us ideas inline with our expectations. All in all, we had a good experience creating our place with Lumber Designs and we wish them a brilliant future!
PRAVEEN RANKIREDDY

We had a very pleasant experience with Concepts2Designs. We were very specific about how our house should look like and wanted unique interiors for our entire home. We were looking for an American Style kitchen based on the images seen in Houzify and Pinterest and we wanted the exact functional design for our kitchen too. Budget Interior Designers In Bangalore The execution was very clean and neat, the end product was awesome and we really loved it. Thanks Rakesh and your team for your work.
Tulasi Prashanth

We gave the entire responsibility of the interior designing and execution to Lumber Designs and they exceeded our expectations in terms of quality, timeliness, designs and space usage. Top interior designers in Bangalore is output is exactly the same as shown in their 3D designs. Even though we couldn't beat the site always, they were providing updates every day and streamlining the project. We are overwhelmed by their service and highly recommend Lumber Designs to everyone.
OVERVIEW
Our focus

Dedicated

Committed
Our Customised Services
Be it your personal space or office, we at Lumber Designs believe in changing dreams into realities. We turn ideas, concepts into interiors you would love to work at or live in. Our range of products and services include:
1. Theme based Office Interiors
Working in offices designed by Lumber Designs means your partners and clients will be in awe the moment they walk into your Interior designers in Bangalore. We take your ideas and themes and convert them into better-designed office spaces which reflect the mission and vision of your business. We believe in using space the right way, so be it co-working offices or the latest trend in Interior designers in Bangalore, we do it all, and we do it with style. After all, the first impression is the last, right?
2. Lighting Concepts & Designing
Want to change the lighting of your home and office? We are the Interior designers in Bangalore for it. We believe in using light to reveal the character of a place. Trust us with your space and get ready to be blown away. Be it your naturally lit kid's room interior design or Best Interior Designers in Tirupati for your new restaurant, we take elements from your mood and string them such that lighting of your spaces will compliment your day and lift your spirits up every time you walk in a room designed by us.
3. Furnishing
Different elements need to come together to create the perfect room. We apply this philosophy to every project. Our selection of furnishing – furniture, wardrobe, curtains, and lighting elements – is done keeping in mind your preferences and style to reflect your personality, while working within the budget you have decided. Our aim is to provide the luxurious interiors you need to conduct your daily affairs. Be it your new kitchen interior design or your in-vogue living room interior design, we aim to paint the world the way you see it.
4.Turnkey Interiors
We believe in creating interiors from scratch. Interior Design Companies In Bangalore Budgeting, estimates, designing, you tell us what you need and how you need it – we will come up with the interior decorators in Bangalore in your price range. Talking to the vendors, getting the best deals – you and your dreams are in the safest hands when you entrust them to us, the best interior designers in Bangalore. Creating your dream home, your dream office is the dream we share as well. Doing Interior designers in Bangalore from the base – we believe in creating spaces and relations which help us create homes and offices out of thin air.
5. Property Renovations
We are the Residential Interior Designers In Bangalore you have been looking for. Property renovations are our signature. Your imagination, dreams, and budget decide where you want to go next with your space. Apartments interior designers in Bangalore. Making it come true is our work. We will dedicate our energy to the room you want – bathroom interior designs, bedroom interior designers, Modular Kitchen Bangalore or a full house, office or commercial space renovation, we know how to do properties to bring about the magic you are looking for. Your vision will be executed with utmost sincerity and dedication.
Being experienced interior designers in Bangalore, Tirupathi, Hyderabad. Creating spaces is like creating memories, and with us, Lumber Designs , you will make the happiest memories of your life. Turning your place, residence and office in place you love and resonate with are our mantras.
Brands we collaborated with